Tentacles, Tardis, and Bison, Oh My!
     Keycon will be celebrating its 30th anniversary in 2013 and it is going to be a party!
Keycon will also celebrate 50 years of Dr. Who and of 100 years of H.P. Lovecraft! With all of these
anniversaries the stars are aligning to focus on a Weird Tales theme. Add in some steam punk, a touch of horror,
and a lot of science fiction, 2013 will be a revelry of the past present and future.
    2013 is going to be a class reunion of epic proportions! From our year-book-themed program to the Geek Prom where we will celebrate all the best of fandom and crown our convention royalty (Queens, Kings, and Things), Keycon 30 will bring together our community like no other convention before it!
    We need your help to make this convention the best it can be. Whether you join us for our monthly con com meetings, meet with us for less formal coffee talks or volunteer for concom, we need your ideas, your input and your energy and enthusiasm to make this convention a massive success!
---
Recent Updates:
May 15, 2013: Richard Hatch Improv Workshop cancelled due to lack of interest. All tickets that had been purchased have been refunded.
May 14, 2013: Can't wait for the convention? Want to see what the program book looks like?Check out our downloads page!
May 14, 2013: We didn't forget about the Blackberry Playbook & Blackberry 10 users. Check out Blackberry World!
May 13, 2013: We now have an app for Android check out the Google Play Store!
May 9, 2013: We now have an app for the iPhone & iPad Visit iTunes!.
May 7, 2013: Sign-up is now open for the Blue Pencil sessions. Space is limited.
May 6, 2013: Programming has been updated with the final grid and program descriptions.
May 6, 2013: The Gaming Schedule is released!
April 29, 2013: Richard Hatch Improv Workshop & 30th Anniversary Awards Dinner have been added to the Events Page
April 7, 2013: Our guests page has been updated with some Also Attending guests.
April 7, 2013: Artshow page is updated, now featuring Artshow Rules.
April 7, 2013: Masquerade Registration this year is exclusively online. See the Masquerade Rules & Registration Form.
April 7, 2013: Keycon Supports The Canadian Universal Fan Fund CUFF 2013 Announcement.
March 25, 2013: Progress Report #3 can now be found in our Downloads section.
July 08 2012: Online Registration is now open!
---
    Can't get enough of Keycon? Want updates as they happen? Feel free to follow us at one of these great locations!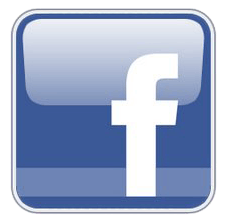 ---
All images, graphics, and content on these pages are © Keycon Science Fiction Fantasy Convention Winnipeg, 1983 - 2012.
All rights reserved.